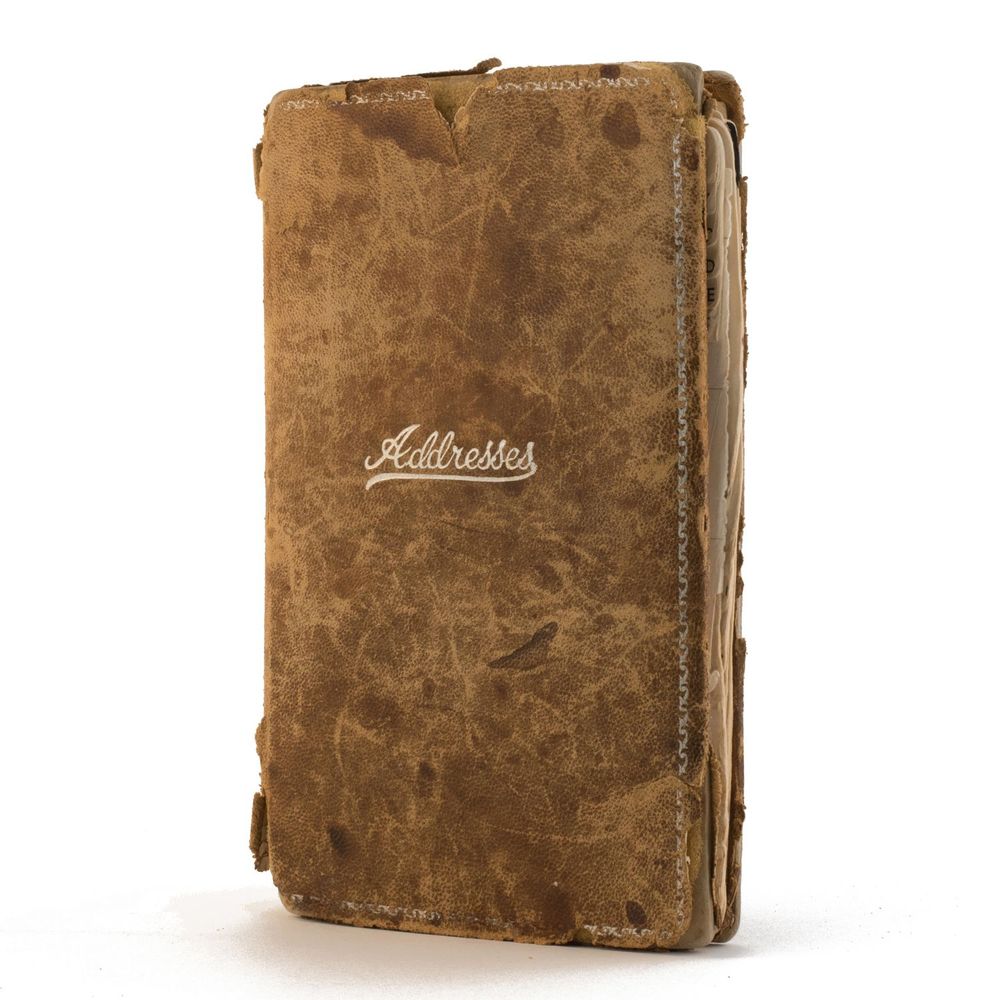 The Author as Collector
Constellations from the Mordecai Richler Library Collection
Curators
Jennifer Breaux
Jason Camlot
Alisha Dukelow
Sean Gallagher
Kaitlynn McCuaig
Chalsley Taylor
About Exhibit
In 2013 Concordia University acquired Mordecai Richler's personal library, related papers, and materials from the Richler estate. The Richler Library collection consists of over 5500 monographs, many annotated in Richler's hand, thousands of pages of typescript, periodicals, personal agendas, correspondence, financial documents, photographs, prints and drawings, newspaper clippings, audio recordings, ephemera, personal documents, and realia. As a displaced material footprint of Richler's working environment, this collection provides unique case study material by which to explore, specifically, the material and creative processes of a major Canadian author, theoretically, the formulation of concepts useful for the theorization of authorship as well as the author's library and collection, and methodologically, identification of the library's components that may be used for research and teaching in a variety of disciplines.
The present exhibit highlight the kinds of objects and books that Mordecai Richler collected as discoverable within his own personal library collection.  There are many different kinds of materials that can be understood to represent small collections accumulated by Richler over the years, each constellation of objects representing different facets of the author as a labouring writer and man of letters, community member, celebrity, political gadfly, autodidact, sportsman, husband and father.  To highlight a diversity of collection motivations we have identified a series of possible constellations of artifacts to put on display and situate within the activities of the writer's life.  Each of the six curators of this exhibit has developed a selection and display that highlights a distinctive aspect of Richler: as an anglophone Quebecker, as a writer of Canada's north, as a resident of Quebec's the Eastern Townships and citizen of the world, as an adapter of stories across literary genres and media formats, as a writer situated within the immediate material environment of his desk, as a speaking, drinking, smoking and breathing human being.
Our exhibit has been designed to communicate how acts of cultural accumulation (how we collect and keep stuff) can be understood as a crucial element of the creative existence of a prominent Canadian author.  We hope you come away with a new appreciation of Mordecai Richler as an artist, and of the author's library as a unique kind of literary and cultural collection.
This exhibition was displayed in the exhibition vitrines of the Concordia University Library, June-September 2018. Images provided document the material exhibition as it appeared installed in public. Individual presentations of the displays created for this collaborative project are provided as distinct digital exhibits on this site.